Speech Screening at Small Strides, South Reno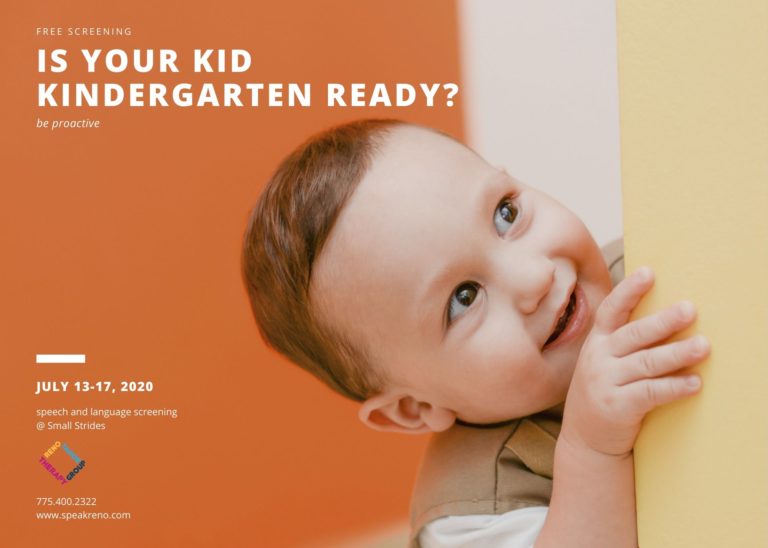 Reno-Tahoe Therapy Group is offering screenings for speech and language skills to preschoolers aged 18 months and older at Small Strides. Screenings are completed by a licensed Speech-Language Pathologist from July 13 to July 17, 2020.
To participate, your child has to be enrolled at Small Strides and complete a consent form available at the location.
http://www.smallstridesdaycare.com/inside/
Not with Small Strides but you want a free speech screening? We'd be happy to make special arrangements. Please call our office at 775.400.2322 and choose the Scheduling option.
Schedule a Free Screening
To be proactive in every child's development, we will provide free screening to children at preschools and day cares. A screening lets us know if a speech evaluation maybe needed to identify a child's communication strengths and needs.
Screenings are available in Reno, Sparks, Carson City.